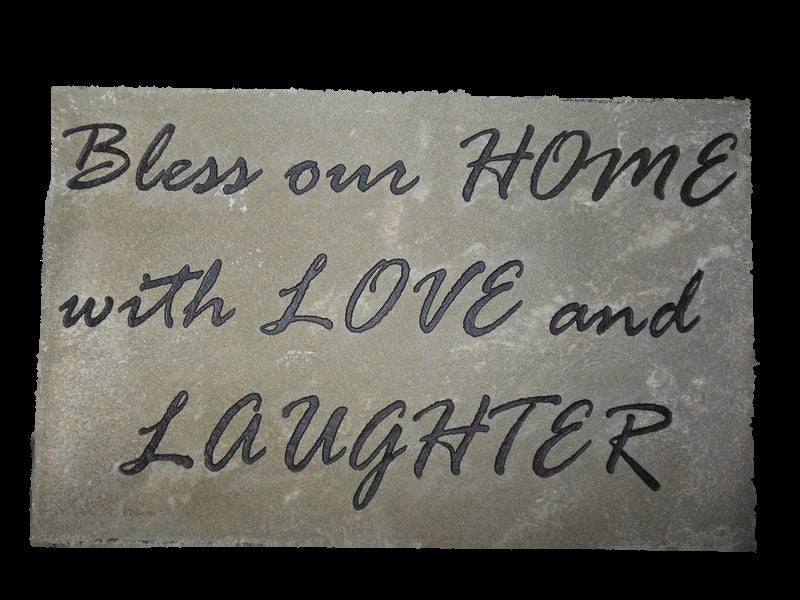 GraphicRocks
Inspirational Garden Stone Indoor Decor Engraved Decorative Stone "Bless Our Home With Love and Laughter" 12" x "7
Inspirational Garden Stone Decor Engraved Decorative Stone "Bless Our Home With Love and Laughter" 12" x "7
We all need a little reminder sometimes.
What better way to do it than this beautiful, natural stone display?
This piece makes a wonderful garden display, wall hanging, or tabletop piece.
Also available with custom engraving.
The size of the gray stone is about 12" x 7" and approximately 1" think
Color, Size, and surface may slightly vary.