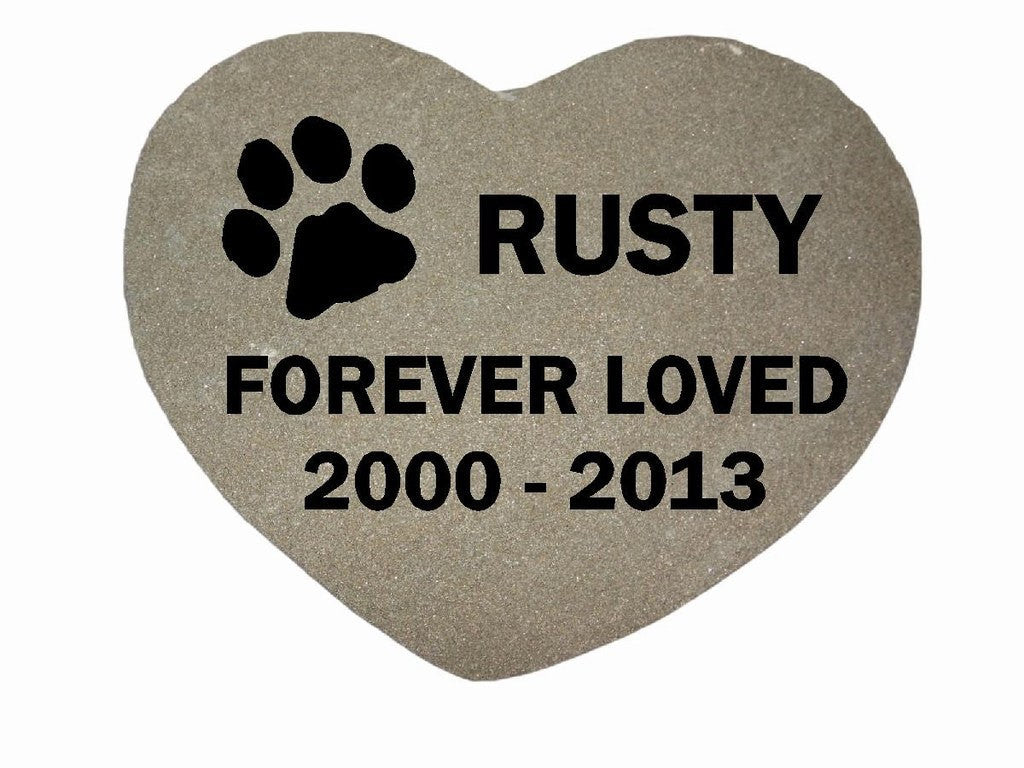 GraphicRocks
Personalized Pet Memorial Grave Marker Sandblast Engraved Gray Sawed Heart Garden Stone Forever Loved 8" x 8" GR3BCHSS5003
Personalized Pet Memorial Grave Marker Engraved Gray Sawed Heart Garden Stepping Stone 8" x 8" Dog Cat
This Memorial Stone is perfect for the garden or on display.
Personalize your stone with your pets name.
If you would like a more customized pet memorial please specify.
Natural hand carved gray stone measures approximately 8" x 8" and about 1" thick.
Sizes, colors and surfaces may vary slightly.
GraphicRocks
Our pet memorials ...
Made BY pet lovers
FOR pet lovers