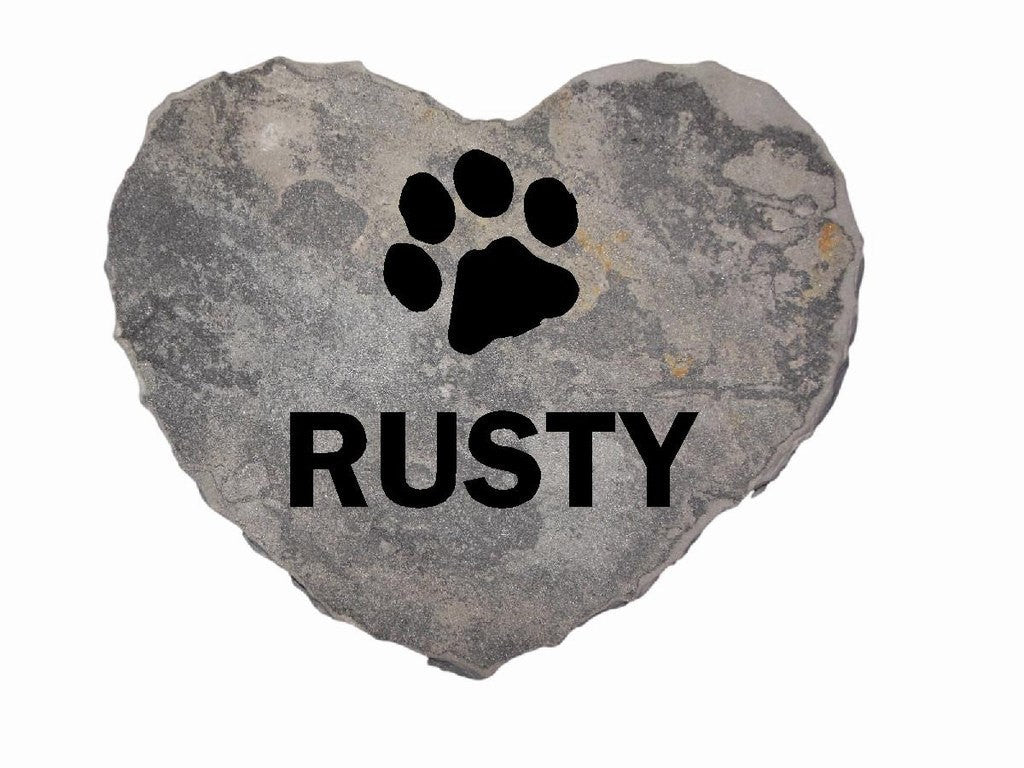 GraphicRocks
Personalized Pet Memorial Headstone Grave Marker Sandblast Engraved Silvermist Chiseled Heart 12" x 12" Garden Stone NS
Personalized Pet Memorial Headstone Grave Marker Sandblast Engraved Silvermist Chiseled Heart 12" x 12" Garden Stone
Sandblasted flagstone is perfect for the garden or on display.
A beautiful stone with a paw print and your pet's name.
If you would like a more customized pet memorial, please contact us and we will be happy to help you.
This silvermist flagstone heart measures about 12" x 12" and approximately 1" thick.
Size, color, and surface may vary slightly
GraphicRocks
Our pet memorials ...
Made BY pet lovers
FOR pet lovers