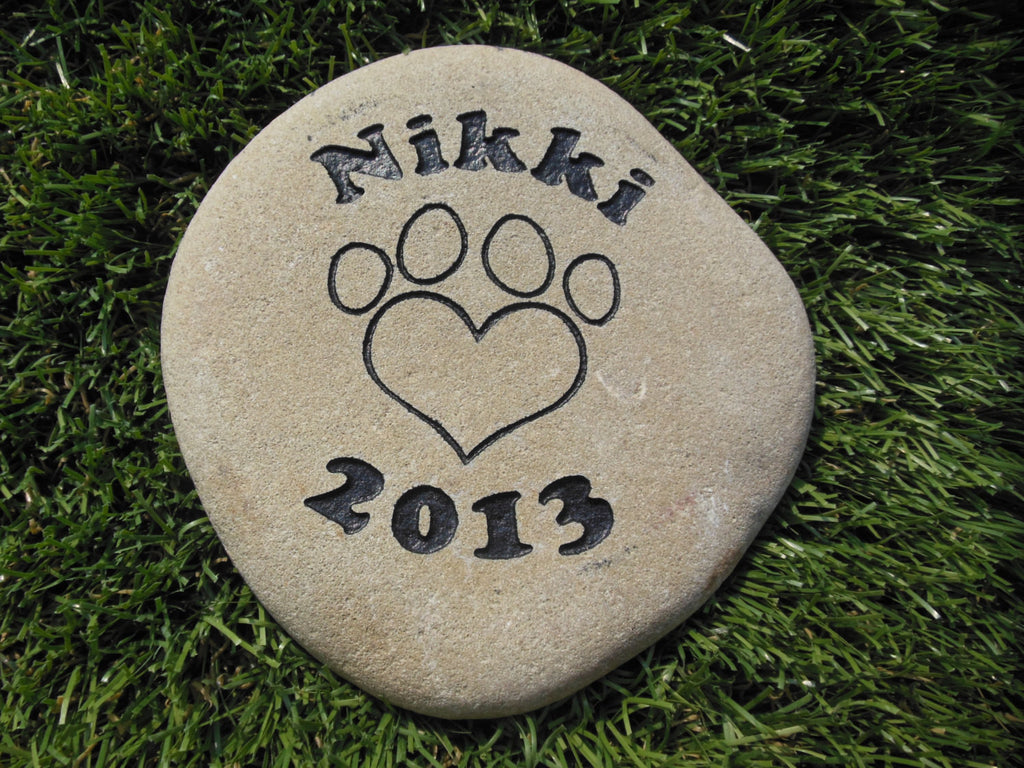 GraphicRocks
Personalized Pet Memorial Sandblast Engraved River Rock Grave Marker Dog Cat Headstone HPD 6" x 6" Garden Stone GR2RX3063
Personalized Pet Memorial Sandblast Engraved River Rock Grave Marker Dog Cat Headstone 6" x 6" Garden Stepping Stone
Great indoors and out! Can be used as an outdoor marker or indoor reminder of a lost special friend and companion.
This memorial is a natural river rock that measures approximately 6" x 6".
Customize with your pets name and years of life.
The size, color, shape, and surface will vary.
GraphicRocks
Our pet memorials ...
Made BY pet lovers
FOR pet lovers
---
More from this collection