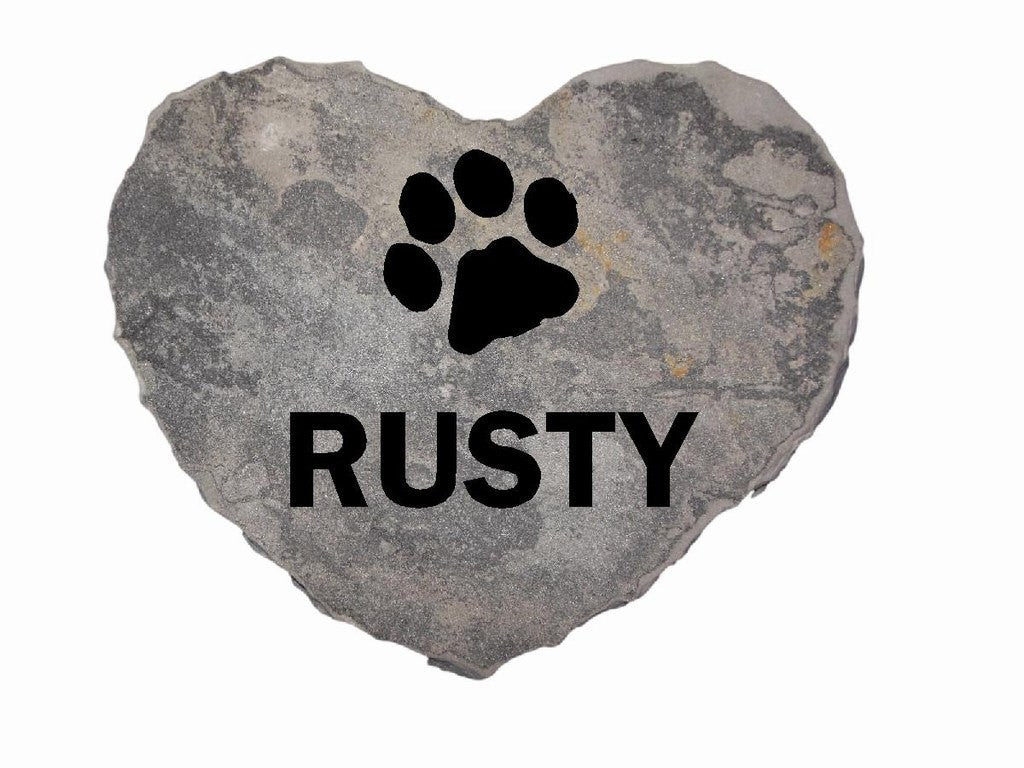 GraphicRocks
Pet Memorial Headstone Grave Marker Sandblast Engraved Silvermist Chiseled Heart NP 8in.x8in.x2in. - GR3BCHCS5002
Sandblast Engraved SILVERMIST Pet Memorial Headstone Grave Marker. This Memorial Stone is 8in.x8in.x2in., and has a beautiful slight sparkle in the stone, that only nature could create. Perfect for the garden, or on display. This stone is a wonderful pet memorial or just a lovely stone with your pet, or other loved ones name.
A sweet paw print with your pet's name. A beautiful stone to remind you that your furry friend is with you forever. The finest memorial for the finest companion.
Just give us the name of your pet during checkout. If you would like a more customized stone, please contact us and we will be happy to help you. Deep engraved by expert craftsmen for superior quality.
Sandblast deep engraved to last a lifetime
Engraved on High Quality stone
Made In USA