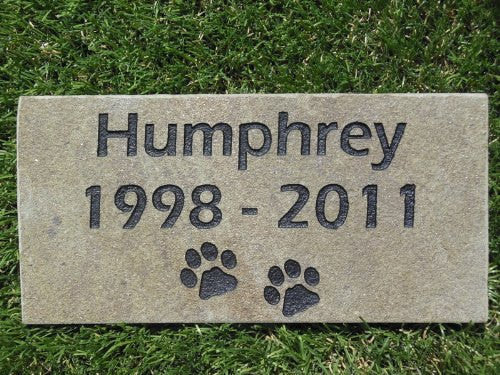 GraphicRocks
Sandblast Engraved Gray Stone Personalized Grave Marker Garden Stepping Stone Pet Memorial 4" x 8" Dog Cat NDP GR2GH3051
Pet Memorial Grave Marker Headstone Sandblast Engraved Gray Garden Stepping Stone 4" x 8" Dog Cat
Hand carved from solid natural gray flagstone, this memorial is perfect for the garden or on display.
Just give us the name and years that you would like on the memorial stone during checkout.
If you would like a more customized pet memorial, please contact us and we will be happy to help you.
The stone measures approximately 4" x 8" and about 1" thick.
Size and color may vary.