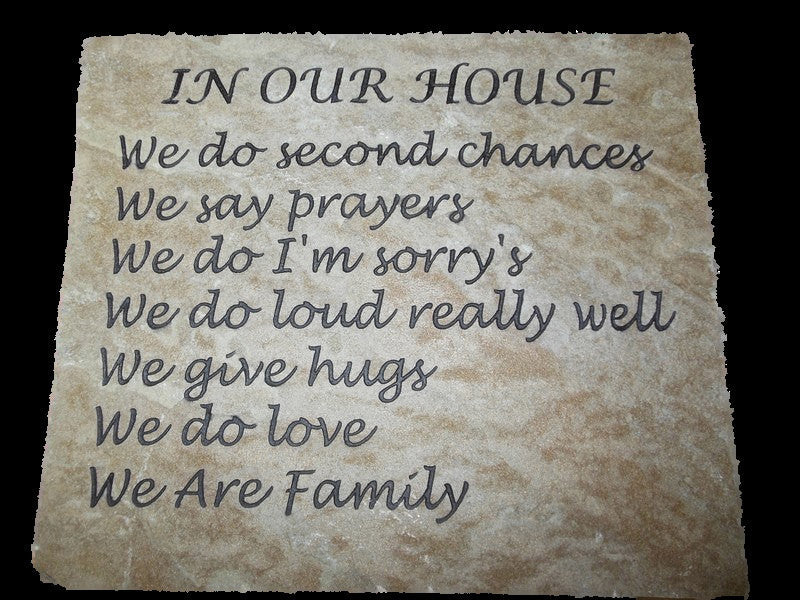 GraphicRocks
Stepping Stone Garden Sandblast Engraved Natural Stone Decorative Inspirational In Our House 12" x 10"
Inspirational Indoor Stone Engraved Decorative Garden Stepping Stone Inspirational "In Our House" 12" x 10"
This hand carved stone makes a wonderful garden display or indoor decor.
Also available with custom engraving.
If you would like a more customized piece, please contact us and we will be happy to help you.
This gray stone measures about 12" x 10" and is approximately 2" thick.
Because this is natural surface, color, and size slightly vary.